MXLR RC Motorsport T-Shirt   
MAX-06-001 - MAX-06-005
Our first ever T-Shirt - inspired by a famous Motorsport design!
The MXLR RC Motorsport T-Shirt, in a typical round neck style, is made from 100% cotton with a high quality DTF transfer print on the front and back side.
Nobody really likes cheap and thin material - for that reason we chosen a heavier type shirt with 205 g/m²! 

Classy style - good quality - comfortable to wear!

Part number and sizes: 
MAX-06-001 MXLR RC Motorsport T-Shirt S
MAX-06-002 MXLR RC Motorsport T-Shirt M
MAX-06-003 MXLR RC Motorsport T-Shirt L
MAX-06-004 MXLR RC Motorsport T-Shirt XL
MAX-06-005 MXLR RC Motorsport T-Shirt XXL
MAX-06-006 MXLR RC Motorsport T-Shirt XXXL

INFO: We may use additional parts, cars and/or items to display the use of our above described and named product. This additional parts, cars and/or items are NOT part of the above described and named product. The above described and named product consists only and exclusively the parts mentioned under "The product contains:"
You must read and follow the  GENERAL & SAFETY PRECAUTIONS before use, which can be found here:  INSTRUCTIONS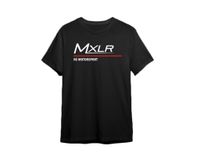 MAX-06-001 - MAX-06-006 (3) (small)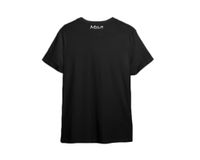 MAX-06-001 - MAX-06-006 (2) (small)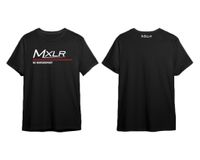 MAX-06-001 - MAX-06-006 (1) (small)